Here is our food experience from Munich.
It was during the Christmas, when Germany wakes up with all it's food treasure. Germany is known to have few of the best Christmas markets in the Europe and Munich is certainly one of them. Though we missed the high-time of the market as we reached Munich on 26th of December 2016, just after the Christmas, but there was enough on store for us to have a real German feast.
I have been dreaming the Bavarian Haxe for long and finally devoured it in Munich, Germany. "Haxe or Schweinshaxe, in German cuisine, is a roasted ham hock. The ham hock is the end of the pig's leg, just above the ankle and below the meaty ham portion. It is especially popular in Bavaria as Schweinshaxn."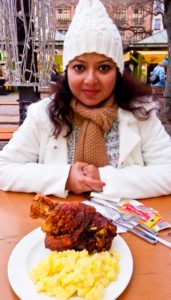 If you are in Munich during the Christmas, you will a special wine counter everywhere in the city and in the Christmas markets. This wine is called the Mulled Wine (Glühwein in German). It's a Red Wine mixed with Cinnamon, Cloves, Orange and added Sugar. The drink comes warm on a special Christmas market Mug, which you can buy along with the drink if you want and keep it as a souvenir. Also, the Mulled Wine comes without alcohol for kids and people like me who don't consume alcohol.
Munich is a joy to be there for its famous Bavarian cuisine and traditional German delicacies. The city is also very famous for the Oktoberfest, when people from all over the world come here to enjoy the local beer and food. If you are an Asian food lover, you will certainly find some good joints at the Munich HBF (Train Station). I remember having more than one meal at those Thai/Chinese joints – they serve some good Beef and Pork spicy preparation with gravy comes with subtle boiled rice and veggies.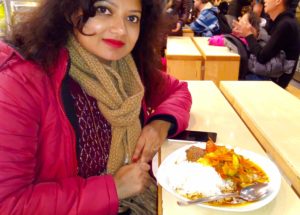 Among the traditional and Bavarian delicacies in Munich: Bagel, Weisswurst – large white Sausages (made with Veal and Bacon), Sauerkraut (cabbage pickle), Kassler (Smoked Pork) and desserts like Berliner, Black Forest Gateau, Schnecken, Bienenstich, Dumpfnudel etc . All most every restaurant will have the menu card with photos, so even if you are not aware of the preparations by name, you can just trust your eyes and choose something very attractive from the photos which will suddenly make you wild and starve like a wolf just by seeing the photos – just go for it, there is no adventure like eating something exceptionally tempting for the first time without having any prior idea about the dish.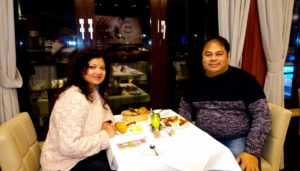 Well, as a tourist and with a very tight itinerary, we definitely didn't get to eat all the goodies of Munich, but whatever we could hog, I am sure if we continue doing such diet we will surely become like one of those Germans who enjoy wrestling bears for time-pass.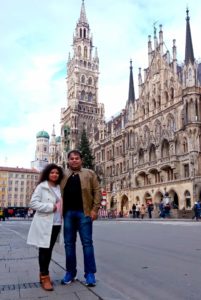 Research: I suggest travellers to get acquainted with the places by researching online, before starting the trip. You might tour for two weeks or a month, but if you research well prior to the trip, it is an added advantage and also quite exciting. Once the trip begins, you may hardly find time for that. I will also suggest you to study the maps well before you visit and look in to the rout maps of all the metro and bus lines. Do visit the sites like TripAdvisor and ask questions to the respective forums (Barcelona, Budapest, Geneva, Rome and other places), you will find local people helping you out with real information. That's something I rely on for my pre-travel research.